Seven years ago I was sitting with one of my college roommates talking about marriage and children. She went on about how she couldn't wait to get married and have children and I just kept thinking she was crazy. We are 19 years old, still so young, why on earth are you thinking about that now? She then asked me when I wanted to get married and have children. "I dont even want to meet anyone or have children until I'm at least 30", I said.
A couple of months later I meet Gary and we start dating. A year later we are pregnant. Pregnant at 20 years old … that's 10 years earlier than I wanted and planned. I was devastated. I was still in college, still so young and was not ready for a baby. I cried for days and my twenty year old self thought my life was over.
Thinking about those days almost five years later and a mother of two now makes me so sad. My life wasn't over at all … it was just beginning. The beginning of motherhood. The beginning of a journey in my life that will forever bring me joy. My 19 year old self would never believe that I would enjoy motherhood. I enjoy it so much that I want more children and this is coming from a mom who just had a baby eight months ago.
These little ones are the most inspiring things to happen to my life. After I became pregnant with Sophia I didn't want to finish school. I wanted to drop out. But knowing that a college degree wasn't just for me but for her too … I stuck it out. I finished my senior year of college pregnant and with a newborn. And you know what? My grades were the best they had ever been and I got my Bachelor's Degree. I did it … for Sophia. She inspired me to graduate.
Today, I am a stay at home mom. I am not using my degree but will once my children no longer need me as much. So until then I will be spending all my days with the ones who inspire me the most. Even though there are days that I want to throw in the towel and find a job, I wouldn't trade being a mom for anything.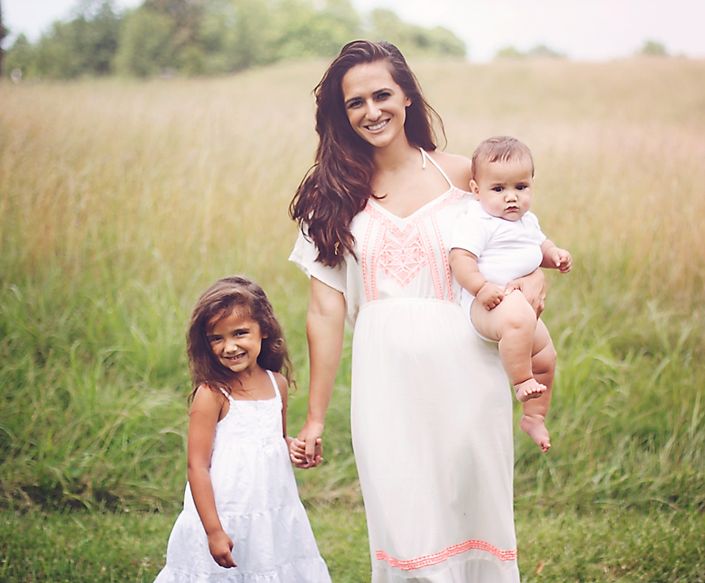 Sophia and Jax inspire me to enjoy every part of this journey. This journey of motherhood is shaping me into the woman that I want to be.
They inspire me to to be more, to do more and to love more. They inspire me to make memories, to laugh, to keep going when times get hard
…
and to make every moment count.




What inspires you?
You can follow along with Josie's adventures in motherhood and more here:
*Today's post was a guest post, written by Josie from Letters to Sophia + Jax. If you are interested in sharing w/ Ember Grey readers The One Thing that inspires you or has changed you for the better, you can find more info here.